Lee Chang-dong

이창동
South Korean filmmaker Lee Chang-dong, director of Peppermint Candy, Poetry and Burning, a prominent figure of the new wave of Korean cinema, will be attendance in Lyon in October as a guest of honour of the Lumière Film Festival.
A committed artist as a novelist and playwright, Lee proves to be a remarkable director with the release of his first two feature films, Green Fish and Peppermint Candy. His third film, Oasis, earns him a Best Director award at the Venice International Film Festival in 2002. His following works constitute distinctive moments of grace in the competition category at the Cannes Film Festival: Jeon Do-yeon wins Best Actress for Secret Sunshine, while Poetry is awarded Best Screenplay and Burning takes home the FIPRESCI International Critics' Prize. At Lumière 2022, Lee Chang-dong will interact with the festivalgoers during a conversation session and present the first-ever screenings of restored prints of his early films.
Filmography of Lee Chang-dong
1997
Green Fish
(초록 물고기)

2000
Peppermint Candy
(박하사탕)

2002
Oasis
(오아시스)

2007
Secret Sunshine
(밀양)

2010
Poetry
(시)

2000
Burning
(버닝)
Our thanks to Pinehouse Film and Diaphana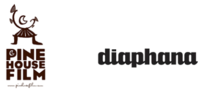 The complete programme of Lee Chang-dong will be announced soon.