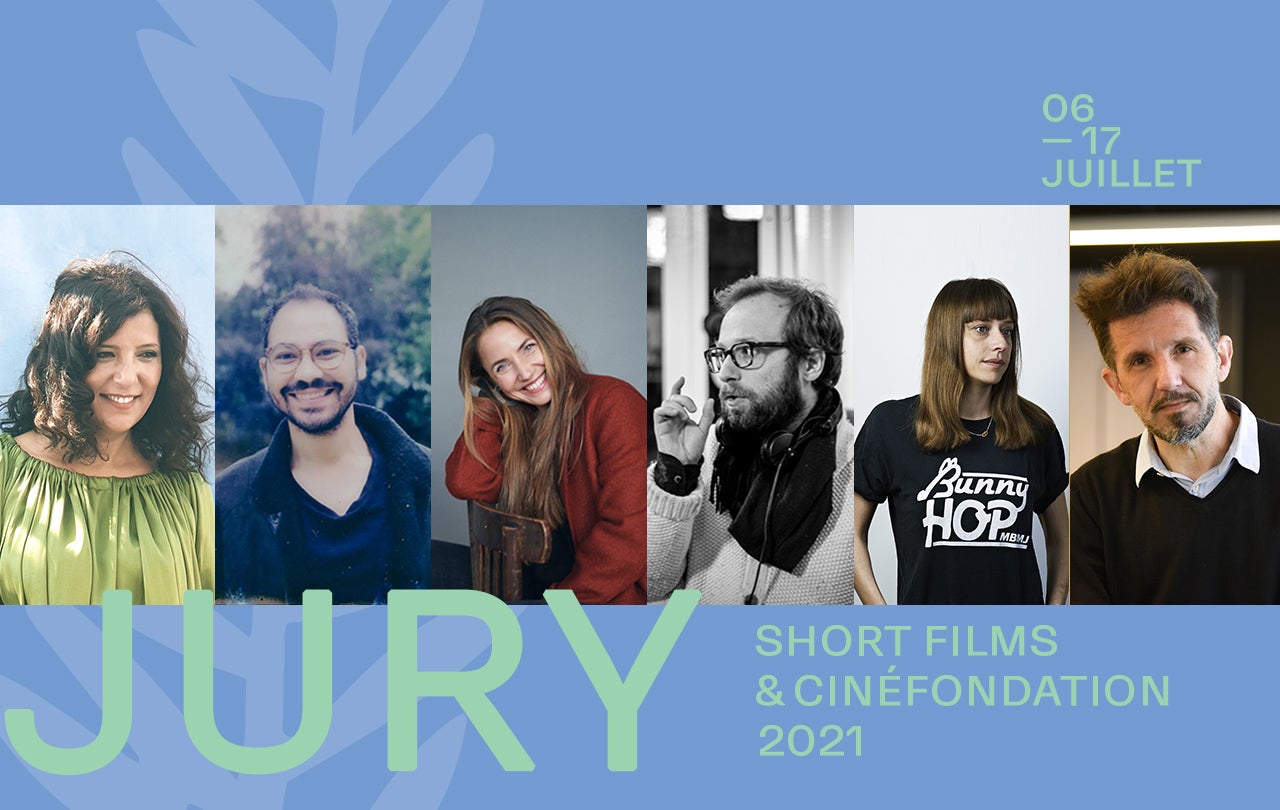 Kaouther Ben Hania © DR / Sameh Alaa © Mattbed / Tuva Novotny © Henrik Adamsen / Nicolas Pariser © Victor Mirabel / Alice Winocour © Aurélie Lamachère / Carlos Muguiro © Iñigo Royo

The Jury for Short Films and the Cinéfondation film school competition will be awarding the Short Film Palme d'or to one of the 10 films in Competition, and the three Cinéfondation prizes to the best of the 17 selected films by film school students. Just like in october 2020, the Jury demonstrates complete gender parity, three women and three men, and will occur without presidency.
Kaouther Ben Hania
Director, Writer
Tunisia
Tuva Novotny
Director, writer, actress
Sweden
Alice Winocour
Director, writer
France

Sameh Alaa
Director, producer, writer
Egypt
Carlos Muguiro
Filmmaker, teacher
Spain
Nicolas Pariser
Director, screenwriter
France
The Short Films Competition
This year, the selection committee has viewed 3739 short films.

The 2021 Short Films Competition comprises 10 films, from Brazil, Denmark, China, France, Hong Kong, Iran, Portugal and for the first time in Official Selection Kosovo and Macedonia.
These films presented on July 16th are all in the running for the 2021 Short Film Palme d'or, to be awarded at the Closing ceremony of the 74th Festival de Cannes on Saturday, July 17th.