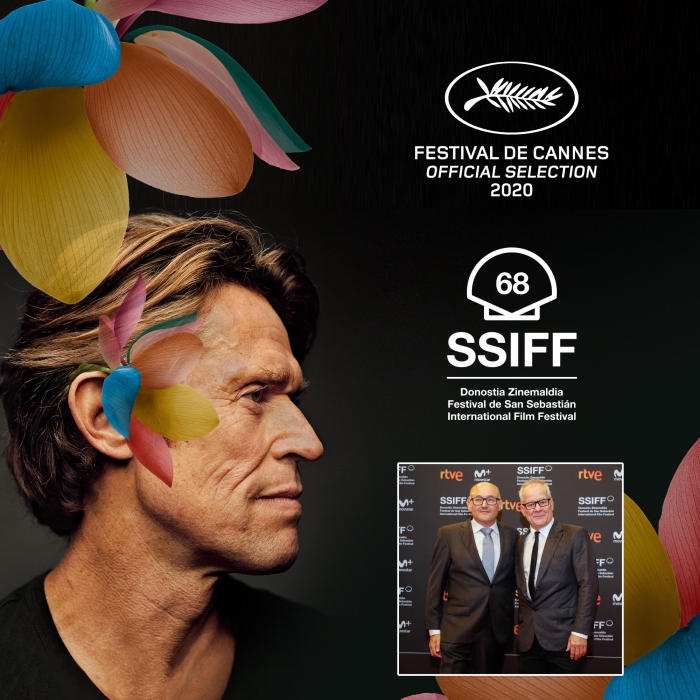 The San Sebastian Festival has included seventeen titles from the Cannes 2020 selection in its different sections

Danielle Arbid, Šarūnas Bartas, Naomi Kawase, Dea Kulumbegashvili, François Ozon and Thomas Vinterberg will compete in the Official Selection

'El olvido que seremos / Forgotten We'll Be' by Fernando Trueba will close the Festival
The San Sebastian Festival, the 68th edition of which will run from September 18-26, has included in the different sections of its programme seventeen titles – thirteen feature films and four shorts – which the Festival de Cannes had selected as part of its 73rd edition, cancelled due to the Covid-19 pandemic. Its director, Thierry Fremaux, will participate in the opening gala at the Kursaal alongside the director of the San Sebastian Festival, José Luis Rebordinos, thereby paying homage to Cannes and to the other events unable to take place due to the Coronavirus outbreak. 
In a special year when many film festivals all over the world have been cancelled, and in view of the relationship of friendship and collaboration which has united the two events for years, San Sebastian and Cannes have decided to programme and give exposure to various films selected for the Festival de Cannes. The titles programmed in the Official Selection, New Directors, Zabaltegi-Tabakalera, Perlak, Nest and Culinary  Zinema are the work of filmmakers such as Danielle Arbid, Naomi Kawase, François Ozon and Thomas Vinterberg, among others, and all will screen with the indication "Cannes 2020 official selection".
The Official Selection includes seven feature films programmed by Cannes. These are Passion simple, adaptation of the homonymous novel by Annie Ernaux brought to us by the French-Lebanese director Danielle Arbid; Sutemose / In the Dusk, a drama set against the backdrop of war from the Lithuanian Šarūnas Bartas; Asa Ga Kuru / True Mothers, a new exploration of the family microcosm from Japan's Naomi Kawase; Été 85 / Summer of 85, a tale of adolescent loves signed by the Parisian François Ozon; and Druk / Another Round, latest film from the Danish helmer Thomas Vinterberg, portraying a group of teachers who embark on an eccentric alcoholic experiment. In addition to these established filmmakers, the Georgian first-timer Dea Kulumbegashvili, who in Dasatskisi / Beginning narrates the attacks suffered by a Jehovah's witness and her family at the hands of an extremist group, will also compete for the Golden Shell and other official awards.  In addition, El olvido que seremos / Forgotten We'll Be, the film by Fernando Trueba based on the book of the same title by Héctor Abad Faciolince, will close the Festival out of competition.
Also this year, Viggo Mortensen will receive the Donostia Award, the highest honorary distinction given by the San Sebastian Festival, where the North American actor and filmmaker will present Falling, his directorial debut.
New Directors, the section presenting the first and second works by their filmmakers, will see the participation of three titles from the Cannes 2020 selection: 16 printemps / Spring Blossom, a film directed by and starring the Parisian Suzanne Lindon, who plays a young girl torn between her love for an older man and enjoying her adolescent life; Casa de antiguidades / Memory House, in which the Brazilian João Paulo Miranda Maria uses a fantasy tale to capture the social and racial tensions of today's Brazil; and Limbo (out of competition), an intercultural satire in which the British Ben Sharrock addresses the difficulties and hopes of refugees.
Zabaltegi-Tabakalera, the Festival's most competitive section, where there are neither rules, nor limits on style or time, will offer two works included in the Cannes short film competition: Stephanie, by the Belgian Leonardo van Dijl, and I am Afraid to Forget Your Face, by the Egyptian Sameh Alaa.
Perlak, a section of feature films to have received critical acclaim and/or awards at other festivals, will include the screening of ADN / DNA, a film directed by and starring Maïwenn about a woman thrown into an identity crisis by her grandfather's death, while Culinary Zinema, the non-competitive section combining cinema and gastronomy, programmes The Truffle Hunters by the North Americans Michael Dweck and Gregory Kershaw, following a handful of elderly men on their daily hunt for the coveted white Alba truffle in the forests of the Italian Piedmont.

Nest, the international competition for short films by film students at the San Sebastian Festival, will host the screening of Muralla china, by the Argentinian Santiago Barzi, and  I Want To Return Return Return, by the Swedish Elsa Rosengren. Both works had been programmed for the Cinéfondation Selection at Cannes, the section in which shorts from film schools around the world compete.
Besides those coming from the Festival de Cannes, the San Sebastian Festival will also show, out of competition and as a Special Screening in its Official Selection, We Are Who We Are, the series by the Italian Luca Guadagnino which had been programmed for the Cannes Director's Fortnight, also cancelled due to Covid-19. In addition, Zabaltegi-Tabakalera will screen Dustin, by the French director Naïla Guiguet, whose work figured in the short film selection of the Cannes Critics' Week prior to its cancellation.
Festival de Cannes
OFFICIAL SELECTION - In competition
Passion simple
Danielle Arbid (France - Belgium)
Cast: Laetitia Dosch, Sergei Polunin
"Since last September I have done nothing but wait for a man: for him to call me and come to my place... Everything about him was so precious to me, his eyes, his mouth, his penis, his childhood memories, his voice..."
Sutemose / In the Dusk
Šarūnas Bartas (Lithuania - France - Czech Republic - Serbia - Portugal - Latvia)
Cast: Arvydas Dapsys, Marius Povilas Elijas Martinenko
Lithuania, 1948. War is over, but the country is left in ruins. 19-year-old Untė is a member of the Partisan movement resisting Soviet  occupation. They do not fight on equal terms, but this desperate struggle will determine the future of the whole population. At the age of discovery of life, Untė discovers violence and treachery. The lines are blurred between the burning  passion of his youth and the cause for which he is fighting. He will invest himself wholeheartedly, even if it means losing his innocence...
Asa ga kuru / True Mothers
Naomi Kawase (Japan)
Cast: Hiromi Nagasaku, Arata Iura, Aju Makita
After a long and unsuccessful struggle to get pregnant, convinced by the discourse of an adoption association, Satoko and her husband decide to adopt a baby boy. A few years later, their parenthood is shaken by a threatening unknown girl, Hikari, who claims to be the child's biological mother. Satoko decides to confront Hikari directly.
Été 85 / Summer of 85
François Ozon (France)
Cast: Félix Lefebvre, Benjamin Voisin, Philippine Velge, Valeria Bruni-Tedeschi, Melvil Poupaval, Isabelle Nanty
Alexis, almost 16, is on the point of drowning when his boat capsizes off the coast of Normandy. Luckily, 18-year-old David heroically saves him. Alexis has just met the friend of his dreams. But will the dream last for more than one summer? The summer of 85.
Druk / Another Round
Thomas Vinterberg (Denmark - Sweden - Netherlands)
Cast: Mads Mikkelsen, Thomas Bo Larsen, Magnus Millang, Lars Ranthe, Maria Bonnevie
There's a theory that we should be born with a small amount of alcohol in our blood, and that modest inebriation opens our minds to the world around us, diminishing our problems and increasing our creativity. Heartened by that theory, Martin and three of his friends, all weary high school teachers, embark on an experiment to maintain a constant level of intoxication throughout the workday. If Churchill won WW2 in a heavy daze of alcohol, who knows what a few drops might do for them and their students? 
Dasatskisi / Beginning
Dea Kulumbegashvili (France - Georgia)
Cast: Ia Sukhitashvili, Rati Oneli, Kakha Kintsurashvili, Saba Gogichaishvil
In a sleepy provincial town, a Jehovah Witness community is attacked by an extremist group. In the midst of this conflict, the familiar world of Yana, the wife of the community leader, slowly crumbles. Yana's inner discontent grows as she struggles to make sense of her desires. 
OFFICIAL SELECTION - Not in competition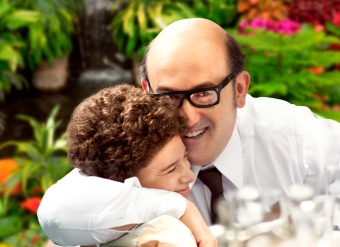 El olvido que seremos / Forgotten We'll Be
Fernando Trueba (Colombia)
Cast: Javier Cámara, Juan Pablo Urrego, Nicolás Reyes, Patricia Tamayo
Closing Night Film
Based on the book of the same name, El olvido que seremos (Forgotten We'll Be) portrays the life of a good man, Héctor Abad Gómez, a prominent doctor and human rights activist in the violent Medellin of the 70s. The story follows the life of the doctor, a family man worried not only for his own children but for those of the underprivileged classes as well. His home was imbued with vitality and creativity, the result of an education based on tolerance and love. Nothing could foretell that a terrible cancer would take the life of one of his beloved daughters. Driven by sadness and rage, Héctor devoted himself to the social and political causes of the time. But Medellin's intolerant society would harass him until he was finally silenced. An intimate story seen through the eyes of his only male son, Héctor Abad Faciolince, one of the most outstanding writers in contemporary Colombia.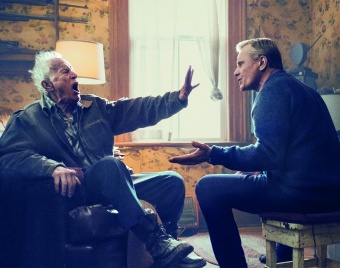 © Brendan Adam-Zwelling
Falling
Viggo Mortensen (Canada - UK)
Cast: Lance Henriksen, Viggo Mortensen, Terry Chen, Sverrir Gudnason, Hannah Gross, Laura Linney
John Petersen lives with his partner, Eric, and their adopted daughter, Monica, in California. John's father, Willis, a traditional and conservative man, decides to travel to Los Angeles and stay with John while looking for the ideal place to retire. During his stay at the house, the worlds of father and son clash strongly, reopening old wounds and creating new ones on the mutual journey to acceptance and forgiveness.
16 Printemps / Spring Blossom
Suzanne Lindon (France)
Cast: Suzanne Lindon, Arnaud Valois, Frédéric Pierrot
Suzanne is 16. People her own age bore her. Every day on her way to high school, she passes a theatre. There, she meets an older man, who becomes obsessed with her. Despite their age difference, they find in each other an answer to their ennui and fall in love. But Suzanne is afraid she's missing out on life, that life of a 16-year-old which she had struggled so much to enjoy in the same way as her peers.
Casa de Antiguidades / Memory House
João Paulo Miranda Maria (Brazil - France)
Cast: Antonio Pitanga, Ana Flavia Cavalcanti, Sam Louwyck
Films in Progress 37
Modern day Brazil, but lost in time. Cristovam, a native black man from the rural north, moves to a former Austrian colony in the south to work in a milk factory. Confronted with xenophobic conservative people, he feels isolated and estranged from the white world. He discovers an abandoned house, filled with objects and memorabilia reminding him of his origins. He settles in, reconnecting with his roots. As if this memory house were alive, more objects start to appear. Slowly, Cristovam begins a metamorphosis.
Limbo
Ben Sharrock (UK)
Cast: Amir El-Masry, Vikash Bhai, Ola Orebiyi, Kwabena Ansah, Sidse Babett Knudsen, Kais Nashif
Not in competition
Omar is a promising young musician. Separated from his Syrian family, he is stuck on a remote Scottish island awaiting the fate of his asylum request. Due to the plaster-cast on his arm, he cannot play his oud and instead wanders the epic landscapes searching for answers to a complex past and daunting future. He may be stuck, but he is not alone. Omar and his new flatmates attend outrageously misjudged cultural awareness classes, binge the Friends boxset, debating whether Ross and Rachel were on a break and Freddie Mercury-obsessed Farhad tries to convince Omar to participate in the local open mic night. Second feature film by its director.
I Am Afraid to Forget Your Face
Short film
Sameh Alaa (Egypt - France - Belgium - Qatar)
Cast: Seif Hemeda, Nourhan Ahmed
After being separated for 82 days, Adam travels down a rough road to be reunited with the one he loves, whatever it takes.
Stephanie
Short film
Leonardo van Dijl (Belgium)
Cast: Sofie Decleir, Charlotte Verwimp
Ikusmira Berriak III
Stephanie smiles as she's applauded by the crowd. The 11-year-old gymnast has just won her first international title. She's overwhelmed by the attention; everybody wants to have their picture taken with her and all express their high hopes. The more recognition she gets, the more she realises that the game has only just begun.
ADN / DNA
Maïwenn (France)
Cast: , Fanny Ardant, Louis Garrel, Dylan Robert, Marine Vacth, Caroline Chaniolleau, Alain Françon, Florent Lacger, Henri-Noël Tabary, Omar Marwan, Maïwenn
Neige, a divorced mother of three, regularly visits her Algerian grandfather in the nursing home where he lives. She loves and respects this pillar of the family who raised her and above all protected her from toxic parents. Relationships between the various family members are difficult, and rife with bitterness and resentment... Luckily Neige can count on the good-humoured support of her ex, François. The death of the grandfather unleashes a family storm and triggers a profound identity crisis in Neige. From now on, she will want to know and understand her DNA.
The Truffle Hunters
Michael Dweck, Gregory Kershaw (USA - Italy - Greece)
Deep in the forests of Northern Italy resides the prized white Alba truffle. Desired by the wealthiest patrons in the world, it remains a pungent but rarified mystery. It cannot be cultivated or found, even by the most resourceful of modern excavators. The only souls on Earth who know how to dig it up are a tiny circle of canines and their silver-haired human companions, Italian elders with walking sticks and devilish senses of humor who only scour for the truffle at night so as not to leave any clues for others. Still, this small enclave of hunters induces a feverish buying market that spans the globe.
Muralla China / Chinese Wall
Short film
Santiago Barzi (Argentina)
Cast: Santiago Barzi
Universidad del Cine (Argentina)
Fernando receives some baffling news which upsets him profoundly, but when he shares it with his loved ones, their reactions are not as he expected. An odd debate ensues, affecting everyone involved.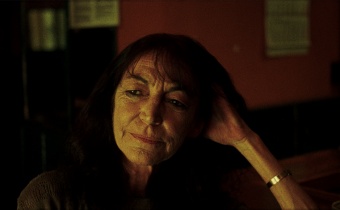 © Giulia Schelhas
I Want to Return Return Return
Short film
Elsa Rosengren (Germany)
Cast: Elpiniki Saranti, Maria Kalach, Ramses Komuro Boubaker, Robert Hamill, Stefan Keuneke
German Film & Television Academy Berlin / DFFB (Germany)
A late-summer morning in Wrangelkiez, Berlin, Elpi, a young Greek woman, receives a phone call from a long-lost friend. As the day progresses, Elpi's apprehensive wait for their reunion interweaves with the lives of other neighbourhood locals. In the neighbourhood there is a lingering feeling of wanting to get back to something. But to where, to what, and to whom?
CANNES DIRECTOR'S FORTNIGHTE
OFFICIAL SELECTION - Special Screenings
We Are Who We Are
TV Series
Luca Guadagnino (Italy)
Cast: Jack Dylan Grazer, Jordan Kristine Seamon, Chloë Sevigny, Alice Braga, Spence Moore II, Kid Cudi, Faith Alabi, Francesca Scorsese, Ben Taylor, Corey Knight, Tom Mercier, Sebastiano Pigazzi
Special Screenings
Fraser has just moved to an American military base in Veneto. This is where he meets Caitlin, a girl his age. Both are experiencing confusion over their sexual and gender identities. They grow close, help one another out and end up pretending to be in a relationship to avoid pressure from their peers and the outside world. While Caitlin rejects a feminine side she wants no part of and which generates a void between her and her father, Fraser develops a crush for an older guy, Jonathan, who works with his mother Sarah. Their first experiences of love will have an explosive effect on their lives.
Dustin
Short film
Naïla Guiguet (France)
Cast: Dustin Muchuvitz, Félix Maritaud, Raya Martigny, Juan Corrales, Lucie Borleteau, Erwan Fale
In an abandoned warehouse, a crowd is dancing as one to 145 BPM techno music. Among them is Dustin, a young transgender and crew: Felix, Raya and Juan. As the night draws on, collective hysteria morphs into sweet melancholy, and euphoria into yearning for tenderness.