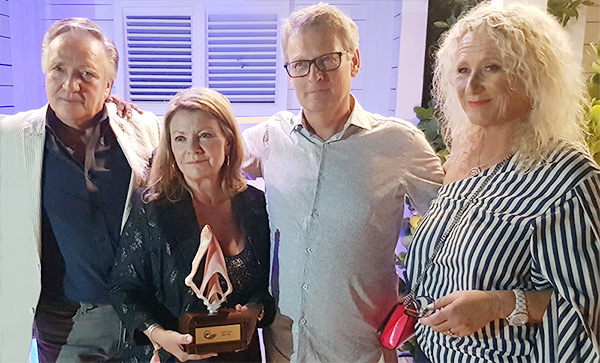 A big thank you to the government and people of Turks and Caicos for all their work on shark conservation. Turks and Caicos was a special place for Rob; he visited the beautiful islands many times, diving with kids, meeting with local groups and building awareness for the importance of sharks.
And a big thank you to all who attended the TCIFF premiere and for voting Rob Stewart's Sharkwater Extinction Best Film at TCIFF!
Sharkwater joined a panel discussing how to save sharks for the future with Sea Shepherd's Captain Peter Hammarstedt and Sharks 4 Kids' Jillian Morris.
Nov 17th: 2pm - 3.30pm Screenings: SHARKWATER EXTINCTION 1hr 30mins
3.30pm - 4.30pm Panel: Shark Scales Brian Stewart Sandra Stewart Jillian Morris Captain Peter Hammarstedt
Thank you to our Sharkwater community. We've had so many successes this year including Canada's Shark Fin Ban, Fiji Shark Fin Ban, the U.S. House voting to ban the Sale of Shark Fins, and CITES vote to protect Makos. We couldn't have done it without your support.
Our pledge to you is that we will continue to work tirelessly to save sharks and the oceans for generations to come.